Richard Reeves  -  Aaron Guest   -  Cayley Schmid  -  Karl Olson  -  Jeremy Elliott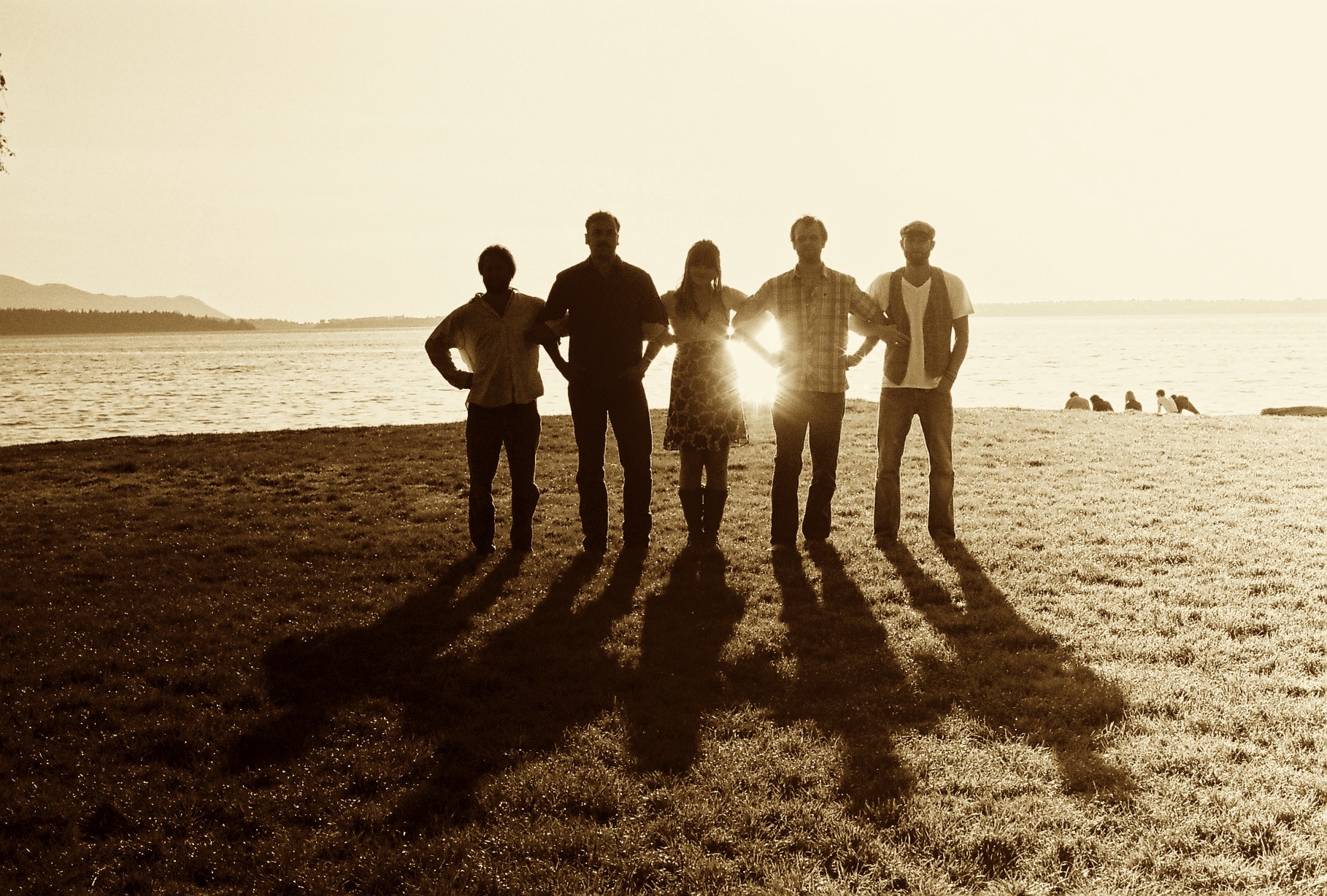 Polecat has brought the stomp all over Northwest U.S., with nearly 1,000 appearances and five albums in ten years. Their unique instrumentation and smart song arrangements enable them to seamlessly blend genres including Americana, celtic, rock, reggae, and world music into their sound. The general appeal of Polecat comes from their unique take on roots music, eclectic recordings, and their interactive and high energy live shows.

Richard Reeves
Bassman extraordinaire, Richard started playing the low end in high school on a 5-string Warwick bass guitar. His love for African music and polyrhythmic sounds have transferred over to the blonde 3/4 size K Style upright bass (and giant amp system) he uses in Polecat. He dominates the complex changes and hits, keeps the groove thumping along with Karl's kick drum.

Aaron Guest
With many years of piano lessons in early life, Aaron gradually picked up more instruments over time and has played drums, guitars, bass, and keyboards in several bands and recordings in Bellingham. Polecat showcases his song-writing and baritone vocals, backed up with his high energy 12-string guitar playing and keyboard chops. His wide range of listening and playing makes his songs less traditional, but they still pulse with the feel of American roots music. Aaron's other projects include A.guest (dreamy folk/rock), Coty Hogue (folk/americana), and Petty or Not (tribute to Tom Petty & more).

Cayley Schmid
Immersed in Celtic music, dance, and culture for the better part of her life, Cayley's fiddle playing embodies the energy of that tradition and brings a whole different kind of stompin' sound to Polecat's bluegrass/americana feel. She leads a few traditionals and writes her own reels that get people up out of their seats. Her complex lines in harmony with Jeremy's guitar are some of Polecat's most exciting musical moments. Cayley also plays fiddle with Giants' Causeway. She and Aaron produce the Bellingham Folk Festival and the Bellingham Irish Festival.

Karl Olson
An avid student of percussion for many years, Karl is an uncommonly well-rounded rhythm man, with studies and projects based on orchestral, jazz, funk, reggae, udu, and tabla drumming. His precision, dynamics, and energy keep Polecat's listeners' ears on their toes. He uses an array of sticks and brushes to maximize each piece of the kit. Karl also plays percussion with the Polyrhythmics

Jeremy Elliott
Jeremy's articulate yet soulful, fast as lightning but smart guitar playing adds an undeniable spark to the band. Growing up in Georgia surrounded by some of the best roots players in the country really shows, but his style is his own. He melds rock rhythms, bluesy bends, and bluegrass lines with ease. Jeremy's song-writing and arranging is featured on several tunes, and his vocal harmonies add another layer to the Polecat sound. Jeremy also plays his electric guitars in Petty or Not (tribute to Tom Petty & more).